Gasoline Engine Oil TOP 0W-40
GENERAL CHARACTERISTICS :
– Excellent wear protection for extended engine life
– Maximizes acceleration and performance in extreme driving conditions
– Outstanding sludge control to keep the engine clean
– Advanced fuel efficiency and oil durability

ZIC TOP is a PAO based 100% synthetic engine oil formulated to meet the needs of high-performance premium vehicles.
ZIC TOP represents ZIC's superior technology, protecting your engine through the life of your vehicle. ZIC TOP properties allow your vehicle to respond even in the coldest temperatures and will provide extra protection and consistent performance for the life of the vehicle.
ZIC TOP is an ultimate advanced 100% synthetic motor oil, newly launched as the flagship tier of ZIC. ZIC TOP is formulated with PAO base oil and ZIC's cutting- edge additive technology. ZIC TOP helps to extend your engine life by protecting from wear and corrosion. ZIC TOP also provides outstanding engine performance under the most severe conditions and keeps your engine clean and powerful.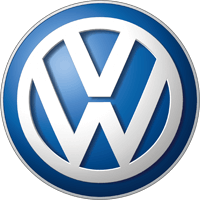 | SN/A3/B4 | سطح کیفیت(انجمن نفت آمریکا/کمیته بین المللی استاندارد روانکارها) | API/ACEA |
| --- | --- | --- |
| 0.8540 | چگالی | Density, g/cm3 |
| 84.35 | گرانروی حرکتی | Kinematic Viscosity at 40°C, cSt |
| 14.35 | - | Kinematic Viscosity at 100°C, cSt |
| 175 | شاخص گرانروی | Viscosity Index |
| 9.85 | میزان قلیایی | Total Base Number (TBN), mgKOH/g |
| 230 | نقطه اشتعال | Flash Point, °C |
| -42 | نقطه ریزش | Pour Point, °C |
| 6,100(-35°0) | شبیه ساز استارت سرد | CCS, cP |
| 30,000(-40°0) | تست چرخشی | MRV, cP |
| 3.70 | (گرانروی برشی بالا(مصرف سوخت/دوام موتور/گازگلخانه ای)) | HTHS Viscosity at 150°C, cP |
| | | |